Archives for December 2010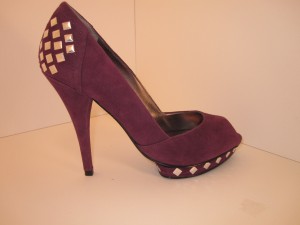 Why pay top dollar for hip chic shoes when you can bling them yourself? Learn how now.
When it comes to holidays I don't know about you but for some reason everyone seems to end up at my house. So here are a few suggestions for planning ahead and being ready for any party for any season!
The Table
Keep it simple! I love buffet style. There is no pressure to serve and your guests can eat, talk and mingle. Pick up a few generic table cloths that match each other. Gather them together on a large table, your kitchen island or even a fold out table in the corner. Stack sturdy items likes blocks of wood or books in varying heights.
Lay your table cloth over them and set your dishes on top. This not only looks amazing but everyone can get to the goodies easily.
The Dishes
If you don't want to do any then make sure you pick up some sturdy plastic ware.If you want to get cute and fancy you can even decorate the cups. I used a product that allows you to create an image, let it dry then peel and stick it to the plastic. You can toss it or save it it's up to you.
Also finding unique containers to put your utensils and condiments in makes your table fun. I embellished a cardboard wine carrier.
The Details
Having a centerpiece or small decorative items on your table gives your guests the impression that you care. That you have put some thought into the party and you want to make a good impression. This does not have to take all day and quite frankly it could be the last thing you do. My favorite thing is to hold onto pretty glass bottles. They can be easily decorated with ribbon, paper and buttons. A little glue and a snip from your backyard (or your neighbors) will give your table that added touch. Serving trays are great too. I made mine interchangeable. The instructions are in my DVD Super Simple Holiday Crafts.
For more great craft projects visit www.terriocraftprojects.com